The +10 Mindset - #NoExcuseNovember
Mr. Wink's Secondary Student Leader of the
Week is Avry Collinsworth.
Now that November is here, we are focused on
No Excuse November.
The purpose for
No Excuse November
is to challenge students, parents, and teachers to crush all the excuses that make us fail to grow in our work and in our learning. For example the biggest excuses made by most people are "
I don't have time"
or "
I can't do that"
. That's simply not true. We have the time if we make it, and we can do anything we commit to do.
As you visit with your children this week, push them to not allow excuses to prevent them reaching their +10 Goals. Eliminate excuses like "I'm not a good reader", "I'll never learn math", "I can't write", and "I'm not good at this sport". These excuses are nothing more than a lie. They are just frustrations that we can overcome if we push ourselves to continuously get better.
Formative Assessment Week
This past week, your student took one or more 6 week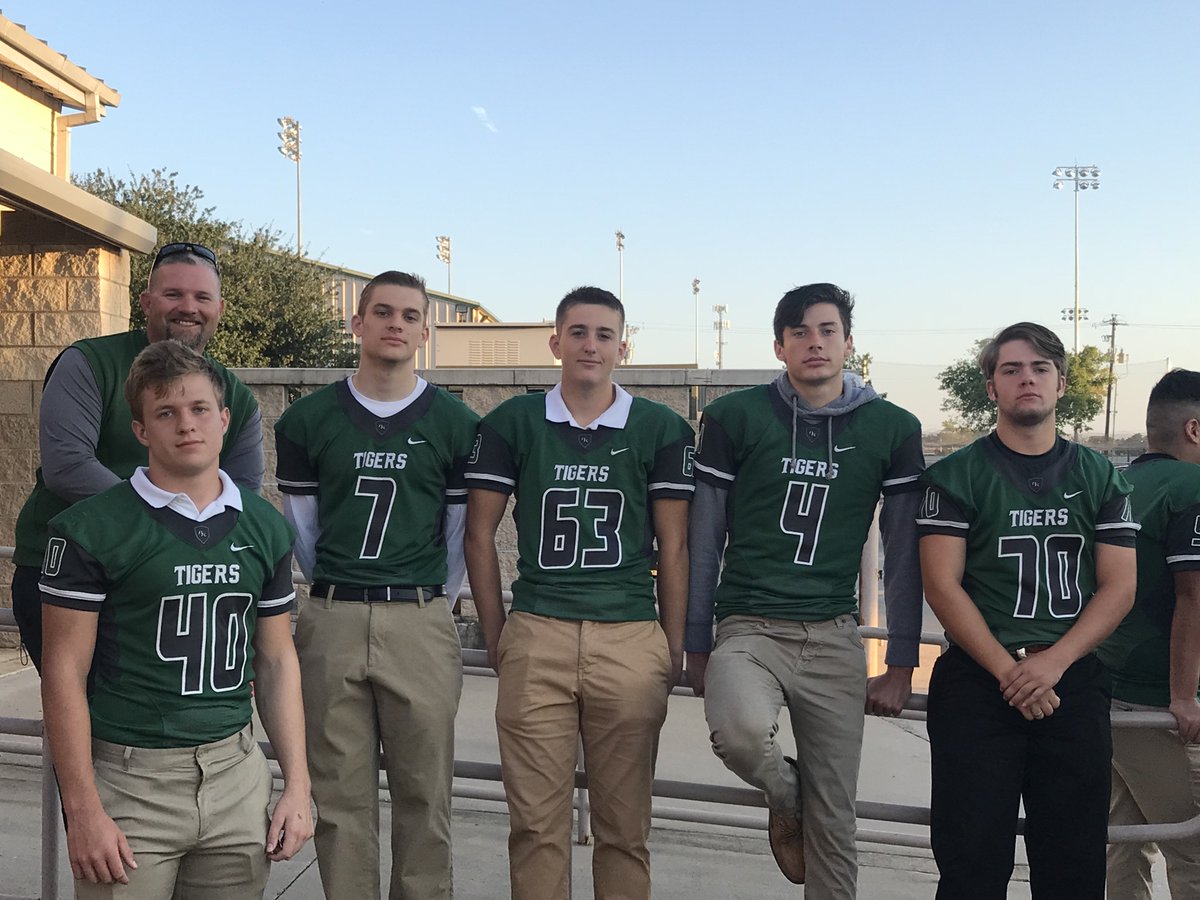 Congratulations to our BRHS Tiger Football Team.
They clinched a birth in the playoffs in their first year
in 3A competition.

assessments. The purpose of 6 weeks assessment is two-fold. First it is to gauge which essential skills your student mastered this past 6 weeks, and second, we want to determine how much growth your child made from the 1st 6 weeks.
In dealing with growth, each student has a +10 goal. The goal is used to gauge student growth from last year's STAAR test and/or from the 1st six weeks assessment. When you visit with your child about his/her performance on the 2nd 6 weeks assessment, ask these questions.
Great job to all the FFA kids that competed
last week at the Tarleton LDE Invitational competition!
What was your performance on your assessment?
How much growth did you make from last 6 weeks?
Which skills did you perform the best on and by how much?
Which skills do you need to work on for next 6 weeks?
What is your goal growth in the 3rd 6 weeks?
How can I help you improve your performance?
Great conversations with students about their learning are necessary to motivate them to continue to try harder. I hope you will take a few minutes to talk to your child about their growth on the 2nd 6 weeks assessment. It will definitely keep them focused on reaching all of their +10 goals this year.
Upcoming Events
Fri, Nov 9 - HS FB at Chisum
Fri, Nov 9 - HS GBB (Basketball) at Sam Rayburn
Fri, Nov 9 - Veteran's Day Assembly
Mon, Nov 12 - JH GBB (Basketball) vs Howe
Mon, Nov 12 - BRISD Board Meeting Closed at 6 p.m. and Open Session at 7 p.m.
Tue, Nov 13 - HS GBB (Basketball) vs Community
Thu, Nov 15 - JH BBB (Basketball) at Howe
Fri, Nov 16 - HS GBB (Basketball) at Gainesville
Mon - Fri, Nov 19 - 23 - THANKSGIVING BREAK
Mon, Nov 26 - School Resumes
Mon, Nov 26 - JH BBB at Bonham
Tue, Nov 27 - HS GBB at Ector
Thu - Sat, 11/29 - 12/1 - BBB at Farmersville Tournament
Thu - Sat, 11/29 - 12/1 - GBB at Valley View Tournament
Sat, Dec 1 - BR Christmas Parade
Mon, Dec 3 - EOC English I Retest
Mon, Dec 3 - JH Boys BB vs Whitewright
Mon, Dec 3 - JH Girls BB at Whitewright
Tue, Dec 4 - EOC Algebra 1 Retest
Tue, Dec 4 - HS Boys & Girls BB at Farmersville
Wed, Dec 5 - EOC English II Retest
Thu, Dec 6 - EOC Biology Retest
Thu, Dec 6 - UIL Speaking Events for MS at Bonham
Fri, Dec 7 - EOC U.S. History Retest
Fri, Dec 7 - UIL Speaking Events for ES at Bells
Dec 6 - 8 - Blue Ridge Basketball Tournament Boys & Girls
Calendars
Thank you to our 8th grade Leadership Class
who packed food boxes for our community.
District Calendar
Elementary School Calendar
Middle School Calendar
High School Calendar
Blue Ridge Community Calendar
Your Input Matters
If you have a question, suggestion, or comment, please leave a comment below. Comments are not published immediately. Please do not leave negative comments about individual people. If you have a negative comment, please email the principal, superintendent or call 972-752-5554.