The +10 Mindset - Response to Assessment
Now that the 1st 6 Weeks Assessment is over, it is time to respond to the data. In your child's class, your student will gauge their performance and growth by completing an
Excellence Goal Sheet (copy for you to print and use with your child)
. Teachers will analyze the results to identify weak skills and students who need additional support through guided learning during class time or additional tutorials during enrichment, advisory, or Tiger Time (BRES).
Have you heard of Kagan Structures? It is strategy teachers
are using to get students collaborating and learning the
content from one another.
When you review the Formative Assessment results with your child, here are few questions to help your child reflect?
Where do you feel that you did well?
What was difficult for you on the test?
What strategies did you use, and what strategies do you need to use next time?
What questions will you ask your teacher so you can continue to improve?
How can I help you reach your +10 Goal or your Growth Goal?
These questions will encourage your child to try harder next time, to approach their teacher for help, and to reflect and make a game plan for the 2nd 6 weeks.
Keep Going! Student Motivation
TUESDAY, OCTOBER 10 IS THE
LAST DAY TO REGISTER TO VOTE IN NOVEMBER ELECTION -
Upcoming Events
Fri, Sep 29 - End of 6 Weeks Grading Period (Eligibility Check)

Fri, Sep 29 - HS VB @ Roxton

Fri, Sep 29 - HS FB vs. Collinsville HOME

Sat, Sep 30 - Cross Country @ Farmersville

Mon, Oct 2 - School Holiday for Texas State Fair

Mon, Oct 2 - JH VB vs Savoy HERE

Tue, Oct 3 - HS VB at Tom Bean

Thu, Oct 5 - Blue Ridge Cross Country Invitational Meet

Fri, Oct 6 - HS VB vs Dodd City HERE

Fri, Oct 6 - HS FB at Tom Bean

Sat, Oct 7 - Green Saturday for HS students from 7 - 11 p.m.

Mon, Oct 9 - District Cross Country Meet at Trenton

Mon, Oct 9 - JH VB at Bells

Tue, Oct 10 - HS VB vs Wolfe City at HOME

Thu, Oct 12 - JH & JV FB at Valley View

Fri, Oct 13 - HS VB at Trenton

Fri, Oct 13 - HS FB vs Valley View at HOME

Mon, Oct 16 - Staff Development Day (No School for Students)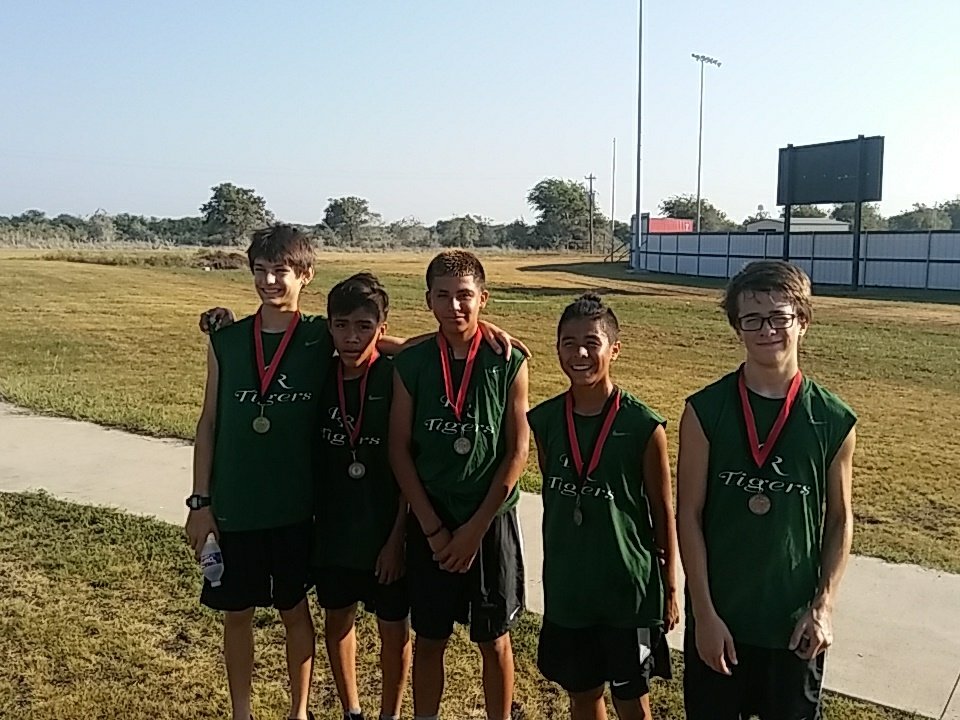 JH Boys working hard on a Saturday morning
at the Trenton Invitational CX Meet
Calendars
District Calendar
Elementary School Calendar
Middle School Calendar
High School Calendar
PSAT Webinar (Click Here to Register)
For HS Pa
rents
Wed, October 4 at 7 pm (8 EST).
7th A Volleyball Team
took 2nd at BR Invitational
What Career is Best for Your Student?
Here is a link
to survey your middle school or high school student on what career they may be best suited for.
Top 5 Skills Employers are looking for in employees.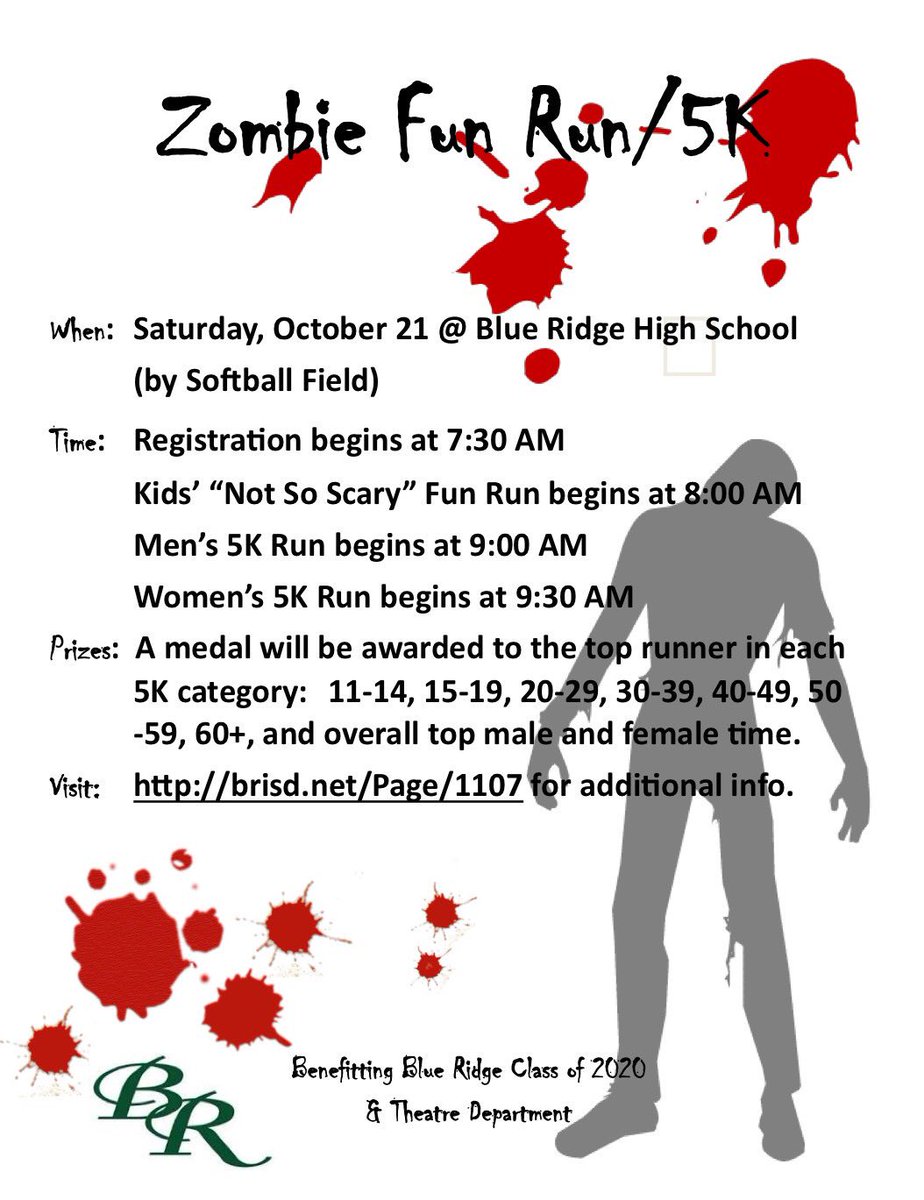 Sign Up for the Zombie Run
For more information contact
Stacey Raymer
,
Terra Mathers
or
Shawn Harris
at BRISD at 972-752-5554.
For more information, please see to the right.
Your Input Matters
If you have a question, suggestion, or comment, please let a comment below. Comments are not published immediately. Please do not leave negative comments about individual people. If you have a negative comment, please email the principal, superintendent or call 972-752-5554.