The +10 Mindset
12 Days of Christmas Gifts for BR Staff.
Special thanks to Carolyn Wink, Shawn Harris,
Angie Lillard, Denise Avery and Tracy Hill
for making the treats for our excellent staff.
As we inch closer to the Christmas break, I would like to express my thoughts about some
outstanding people, the entire Blue Ridge ISD teachers, administrators, and support staff. We are very blessed to have such dedicated individuals who want to do whatever it takes to prepare every student for the future. The reason is simple. What these folks do on a daily basis shapes the trajectory of every student's life.
To show our appreciation, the central office staff prepared the 12 Days of Christmas to give small tokens of appreciation to let them know just how valuable each employee is. I invite you to join me in taking time to let each staff member know how important their impact is and how valuable they are to Blue Ridge ISD.
As we head into Christmas break, I would like to wish each and everyone a Merry Christmas and a Happy New Year.
UIL Academics Team Excel at District
BRES won the District Championship at the
UIL Academic District Meet last week.




We are so proud of the BRES and BRMS UIL Teams for making BR History last week.
The BRES Team
jumped from 3rd place last year to win its
FIRST EVER DISTRICT CHAMPIONSHIP
.
The
BRMS team
nearly doubled its 425 point total from last year to earn 820 points this year to take 2nd place. We are so proud of our coaches and students for doing such an amazing job.
UIL Academics is how we push our students to level of excellence far beyond the classroom, and I sincerely appreciate everyone's hard work to put our district on the map in this area.
UIL Coaches
Please join me in congratulating our coaches for their hard work in helping our students reach excellence in UIL Academics.
BRES Coaches - Mitzi Mayfield, Missy Douglas, Ashley Elder, Erin Masias, Stephanie McPherson, Rene Sawatsky, Jennie Stroup, Melissa Stiney, Alise Burke, Dayna Price, Melissa Bolton, Shanda Jenkins, Laura Larsen
BRMS Coaches - Gayla Brummett, Andrew Carlson, Courtney Christenson, Sarah Hall, Cole Jenkins, Patti Levi, Roma Morgan, Judy Phifer, Theresa Wade, JD Williams, Stacey Raymer
Student Recognitions - Please see the BRES and BRMS Facebook or Twitter pages for information on students.
Upcoming Events
Sat, Dec 16 - JH 7th Boys Tournament at BRHS

Sun, Dec 17 - HS & MS Band Concert at 2:30 p.m. in HS Gym

Mon, Dec 18 - BRISD Board Meeting at 6 p.m.

Mon, Dec 18 - HS Boys BB vs Whitewright AWAY

Tue, Dec 19 - HS Girls BB vs Collinsville

Wed, Dec 20 - End of 2nd 9 Weeks

Thu, Dec 21 - Christmas Break Begins

Thu-Sat, Dec 28-30 - Varsity Girls BB at Ector Tournament

Tue, Jan 2 - Girls BB vs Campbell HOME

Thu, Jan 4 - JH BB vs Honey Grove AWAY

Fri, Jan 5 - HS Girls BB vs Wolfe City AWAY

Mon, Jan 8 - Staff Development (Student Holiday)

Tue, Jan 9 - Students Return and 3rd 9 Weeks Begins

Tue, Jan 9 - HS Girls BB vs Trenton

Tue, Jan 9 - HS Boys BB vs Celina HOME

Thu, Jan 11 - JH BB vs Trenton HOME

Fri, Jan 12 - HS BB vs Bland AWAY

7th Girls BB Tournament at Trenton

8th Boys BB Tournament at Trenton

8th Girls BB Tournament at Van Alstyne

Mon, Jan 15 - Student & Staff Holiday
Calendars
District Calendar
Elementary School Calendar
Middle School Calendar
High School Calendar
What I am Learning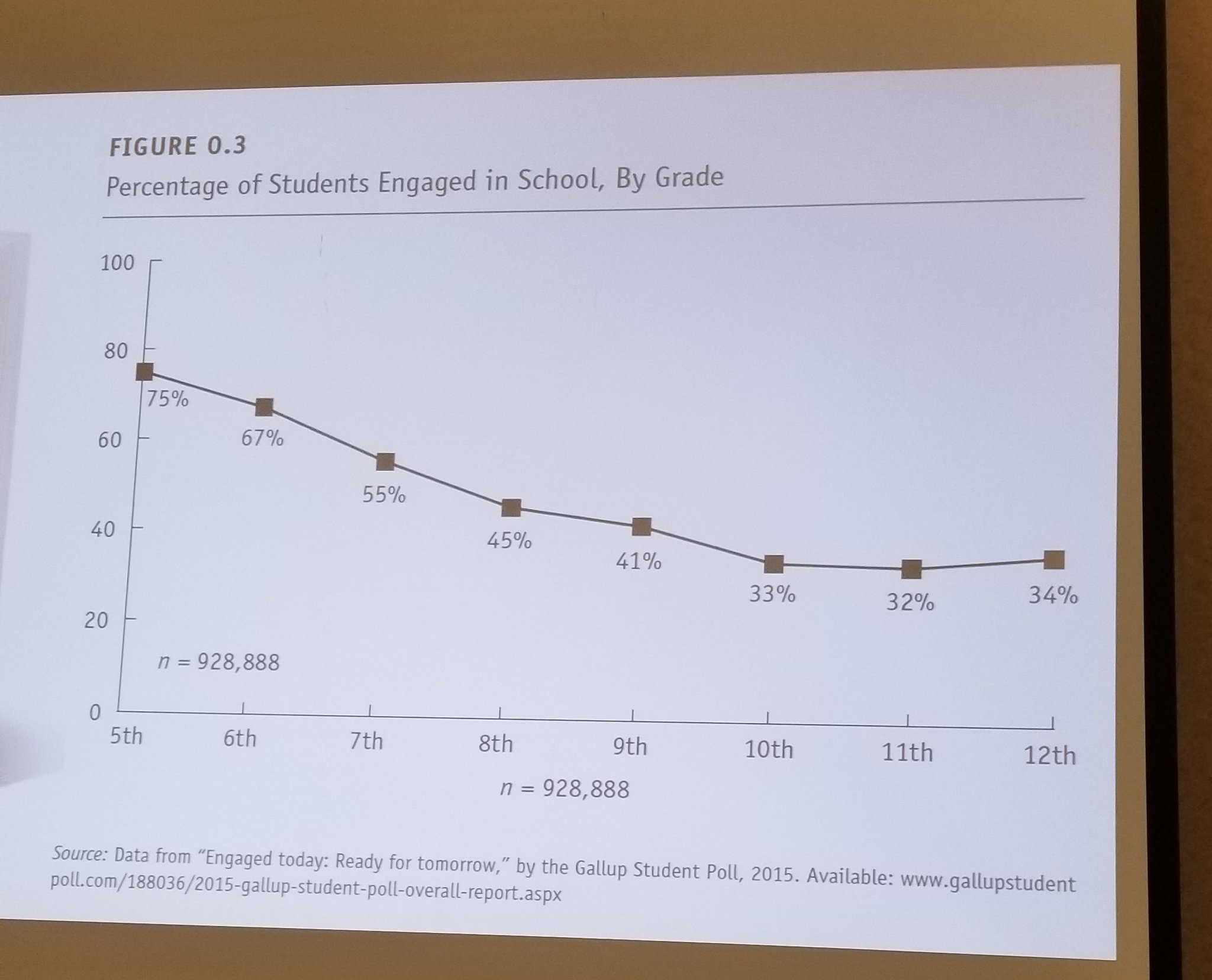 Source - Jay Posick
Student Engagement decreases each year. (See image to the left.
Your Input Matters
If you have a question, suggestion, or comment, please let a comment below. Comments are not published immediately. Please do not leave negative comments about individual people. If you have a negative comment, please email the principal, superintendent or call 972-752-5554.